All we have some secrets in our lives. Some of them should keep forever. Maybe, it would be better to keep this secret with me for a long time. But when I check the foursquare account of this place, I've met too many visitors that have already discover this little heaven. So I decided to share it with my dear blog readers.
Today secret is emerging from Kadikoy coast. Those, who are not familiar with the congestion in the Kadikoy, I need to say that: finding a green land with a smooth air is really impossible thing when we are mentioning about Kadikoy. There are many reasons for that, but I do not want to bore you with these reasons. I want to share my secret.
Nazim Hikmet Kultur Merkezi
[caption id="" align="alignnone" width="428"]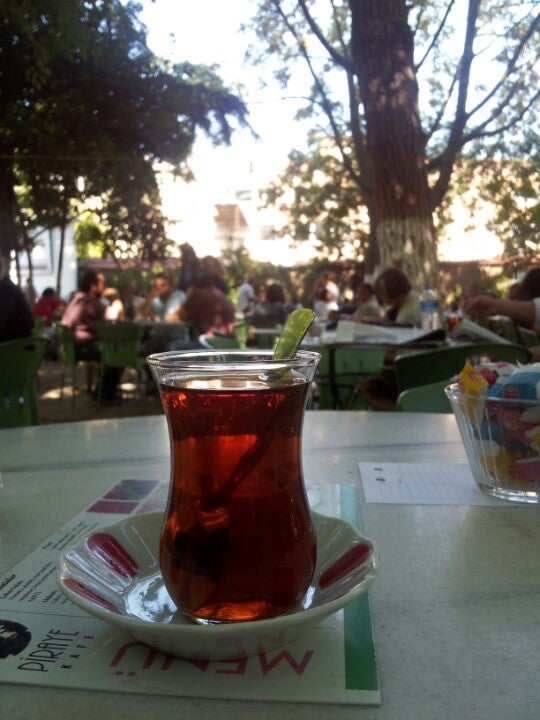 A tea in the Garden of NHKM[/caption]
NHKM is located at the center of the Kadikoy, next to the bull statue, but many people do not know what they are missing while they are walk around Kadikoy.
[caption id="" align="alignnone" width="429"]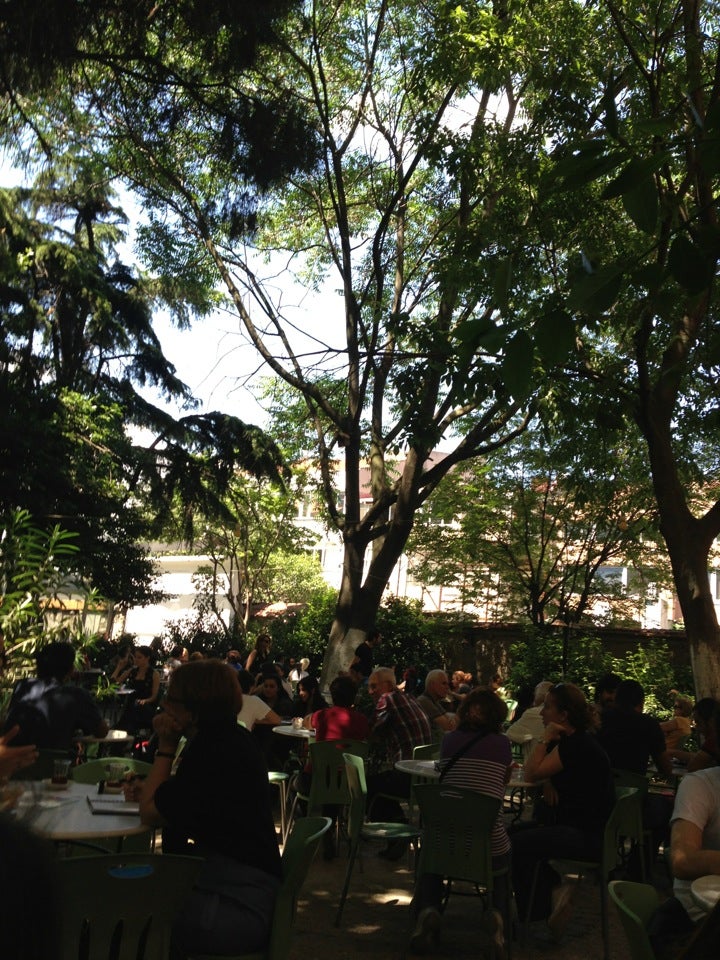 Trees of the NHKM[/caption]
You can spend your whole evening under the shadows of big pine trees with soft air that embrace the fatigue.
If you are wondering who is the Nazim Hikmet, you can check
Wikipedia page
.