They opened their doors for customers to offer the extraordinary flavours of Mediterranean and Ottoman cuisine.It was located in Gümüşsuyu.It has a view of Bosphorous and finest hospitality.The restaurant is complemented by a formal yet relaxed bar and lounge areas, perfect for pre-dinner aperatifs or coctail at the end of a busy day.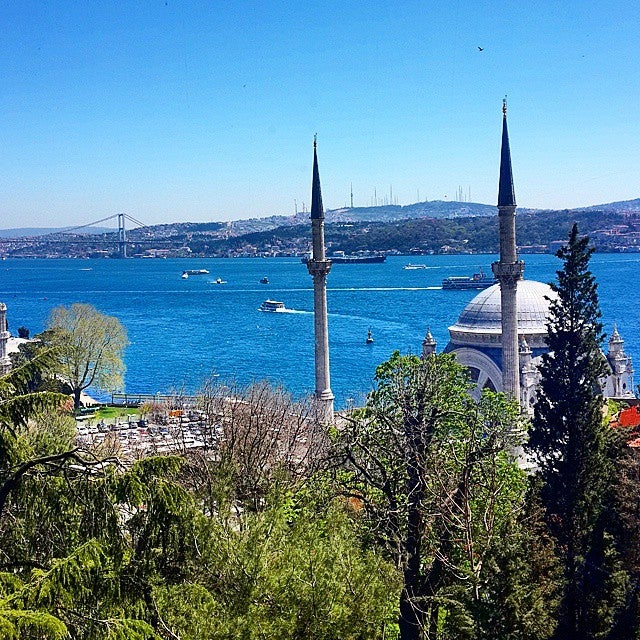 Set in the heart of this vibrant cosmopolitan city, the restaurant owes its serene atmosphere to Nur Kanatli and Murat Öztürk of AKS
Architecture. Taking on the calming and relaxing properties of topaz stone, they have createdan oasis of tranquality for diners wishing to escape the hustle and bustle of Istanbul.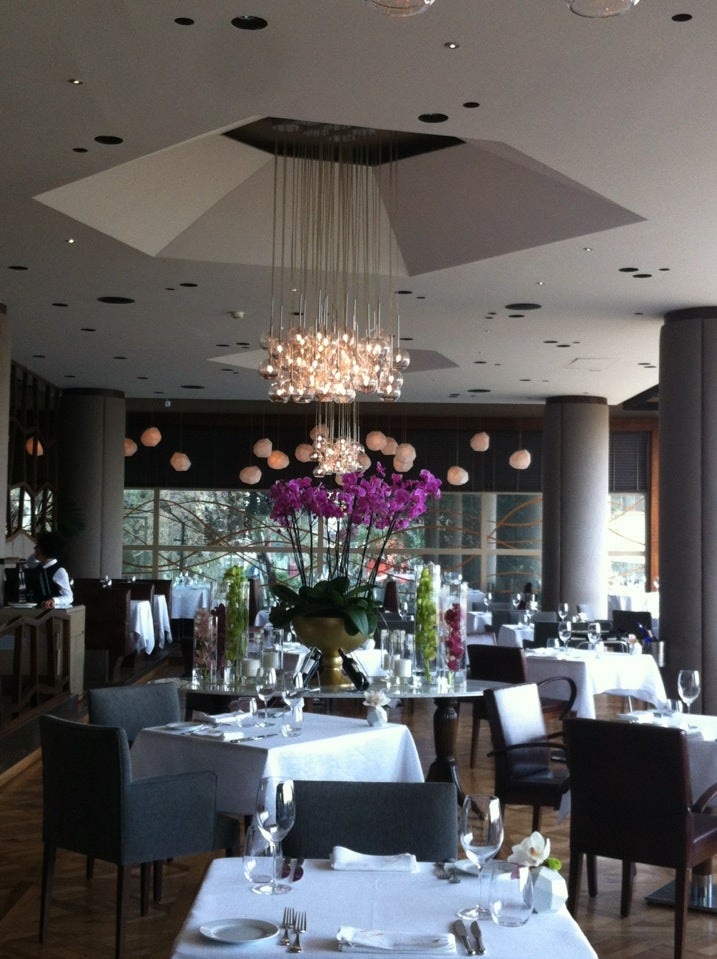 The Topaz menu is defined by modern interpretation of classic Ottoman and Mediterranean recipes. Lamb and fish form the stable part of their cluniary adventures along with an abundance of vegatables and divine desserts that suit every palate.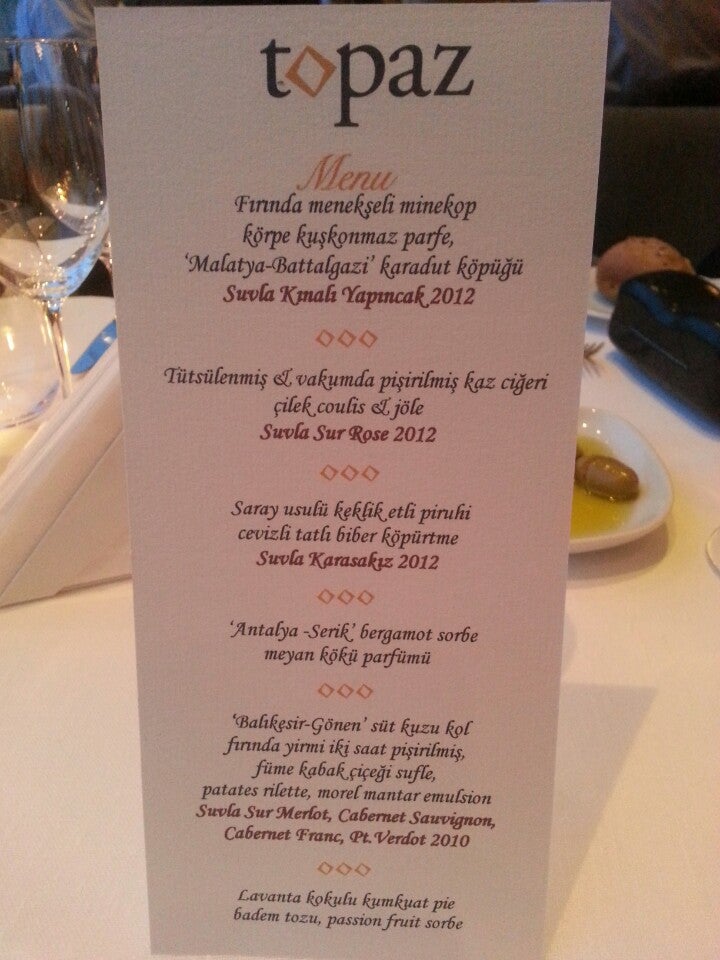 [googlemaps https://www.google.com/maps/embed?pb=!1m14!1m8!1m3!1d3009.422219058321!2d28.99313!3d41.037895!3m2!1i1024!2i768!4f13.1!3m3!1m2!1s0x14cab770606e17c5%3A0x257476328f1db4f0!2sTopaz+Restaurant!5e0!3m2!1str!2s!4v1431013156259&w=600&h=450]